WE-Q Practitioner Training
Go deeper and do more transformative work with your clients in a fraction of the time!
View the Training Calendar
Are you interested in going deeper faster with clients and helping them break through in weeks instead of months?
Have you been wishing that you could reveal to your clients the unconscious patterns that are blocking them from living in alignment or achieving what they want for themselves and their lives?
Do you feel like, despite your best intentions, getting in touch with the hidden part of your client has been just out of reach?
Does it seem like, no matter HOW many sessions you have with a client, the motivations you examine, or the action plans you create, the work still isn't breaking beneath the surface?
Do you find yourself doubting how much you're truly able to help them in the time you have?
You're not alone.
---
Not being able to quickly get beneath the defended surface of your clients' doesn't mean you aren't amazing at what you do.
The truth is, going deep and doing transformative work in the time you have with clients, can be challenging nearly impossible without specific training and tools.
That's why we want to invite you to our WE-Q Practitioner Certification training that will significantly impact the way you connect and dive deep with your clients.
Instead of struggling to find ways to help your clients see how they are getting in their own way, you can develop the ability to help them bust through the internal obstacles that are keeping them stuck in their patterns and accelerate their progress towards life-giving relationships, aligned purpose, and reaching their goals and dreams.
An Invitation To…
Coaches
Consultants
Organizational Development Professionals
Therapists, and
Corporate and HR executives
to join the WE-Q Practitioner Certification Training and help your clients transform into who and how they want to be.
Strategically designed to take your coaching deeper…
The WE-Q Practitioner Certification isn't your typical training.
Each session is strategically designed to help you develop and refine your understanding of the internal world of your clients and how you see it through the clarifying lens of the WE-Q Profile.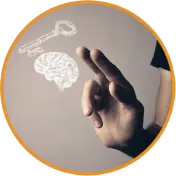 Uncover hidden patterns that may be blocking your clients from achieving their goals.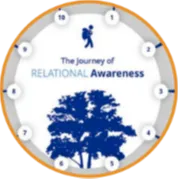 Engage in reflective exercises to explore your own Journey of Relational Awarenes.
Learn how you and your narratives have shaped your life experience in hidden ways.
Learn how to examine old narratives and create new ones and do the same for your clients.
Work with your own intrapersonal process so that you'll bring an embodied experience and be fully present with your clients.
Gain the knowledge, skills, and abilities to confidently take your clients through the same transformational process.
Go beyond coaching tools and engage in highly interactive and transformative training that engages your mind, body, and soul.
View The Training Calendar
"I would go through this certification 10x over in a heartbeat…
I am humbled and honored to have been able to learn from Alison and her team. The WE-Q Profile completely changed my life 4 years ago and continues to do so.
To be able to learn the thought and science behind the tool and the debrief process with clients is an incredible opportunity for anyone to be able to experience. Thank you again LIA for everything!"
-Tiffany Mast, Senior Organizational Change Consultant
Why WE-Q?
As coaches, we have a variety of tools to help our clients see their behavior and impact on others more clearly. But how do we hold up the mirror to our client's internal experience, especially when it's largely outside of their own awareness?
How do we help our clients see the common denominator of what's not working in their lives, when they can't see it, don't want to see it, and don't have a language for it?
The WE-Q Profile was designed to do just that! The WE-Q Profile captures what goes on inside of each of us in an interpersonal conflict. It captures our conditioned internal responses that inform and motivate our behavior. It reveals the patterns that drive our actions in ways that feel "right" to us at the moment and turn out to be destructive for us over time.
We created the WE-Q Profile to reveal what we don't know and can't see about ourselves.
Because when we are aware of our habituated patterns, we can bring conscious choice to them. We can change those patterns and our relationships and in doing so, our lives. We don't have to live out our "default settings", our conditioned responses shaped by our past. We can live a life of conscious choice supported by new awareness generated by the WE-Q Profile.
Leverage the impact of your coaching by going deeper faster with the WE-Q Profile, the only assessment that doesn't rely on self-reporting.
During training, we give you best practices for integrating the WE-Q Profile and the Journey of Relational Awareness into your one-on-one coaching or making it a part of your work with teams.
"The course was so much more than expected…
Alison and her team at Learning in Action did an amazing job. Excellent instruction with lots of case studies and experience. You will be surprised at the depth and breadth of the EQ Profile and the insights it brings."
- Julie Kothlow, Strategic Business Advisor
By joining us to become a
WE-Q Certified Practitioner
You will:
Form new personal and professional awareness about your internal response under stress and conflict and how this impacts your coaching.
Learn how to discern the common denominators of your clients' derailers.
Learn the basics of Learning In Action's relatable definition of relational and emotional intelligence that applies universally (in personal and professional settings).
Learn a new functional vocabulary to talk about emotions and other dimensions of their inner world with your clients.
Be certified in and facilitate a life-empowering Relational and Emotional Intelligence tool, the WE-Q Profile, giving your clients more power and choice in life.
Gain the capacity to use the WE-Q Profile within your organization or with your clients.
Join a stimulating group of peers who will have learned the language of emotions, self-awareness, and how we get in our own way.
Create meaningful shifts in a fraction of the time
Your Path to Deeper, Transformative Coaching Starts Here
Learn more about curriculum, training dates, and tuition by selecting from our in-person and virtual certification training below.
We're Proud of Our Partnerships

Prefer to speak to someone about WE-Q Certification Training?
We are here for you! Schedule a Discovery Call with us.
SCHEDULE A DISCOVERY CALL